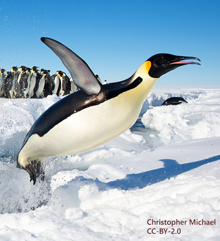 At 60East, we're known for being able to get incredible performance by using best-of-breed commercial off the shelf components. We've been able to demonstrate performance that exceeds the performance of dedicated hardware solutions.
On Monday, April 7, 60East's CEO and Co-Founder, Jeffrey M. Birnbaum, will present at the 2014 High Performance Linux for Wall Street conference. Have you ever wondered how to get the best performance out of commodity hardware – and how good that performance can be?
Come and hear Jeff's talk, and ask him your questions about high-performance messaging!
Updated April 08, 2014: Download the deck that Jeff presented.