Meet the 60East Team
60East Technologies was founded in 2010 by a world-class tandem of system programming experts with a proven track record of delivering systems to the most demanding customers. The team's experience and expertise building high performance systems over the past twenty years, has led to the development of a technology, AMPS, that will revolutionize how real-time messaging is used to build modern applications that scale into the future. 60East Technologies is committed to building the fastest real-time streaming database software and helping application developers deliver solutions that outperform their peers.
Team Members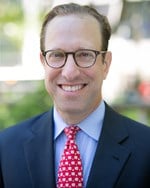 Jeffrey M. Birnbaum
Founder & CEO
Jeffrey is a seasoned executive and software developer with over 25 years of experience. Named one of the top 10 CIOs on Wall Street by Securities Technology Monitor, Jeffrey has worked at the largest Wall Street firms in the world, where he created compute and application programming infrastructures used to build high-performance, real-time electronic trading and risk systems. In 2006, Jeffrey set out to create the Advanced Message Processing System specifically designed to lower the burden of developing high-performance end-user applications by combining modern parallel programming techniques with advances in multicore systems, low latency networking and storage hardware. Jeffrey holds a BS in Electrical Computer Engineering from University of California Santa Barbara. He began his career as a systems engineer in the Aerospace industry.
---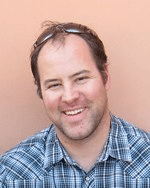 Brand Hunt
Founder & President
Bringing a healthy love for Big Data problems, customer satisfaction, software quality and performance everywhere he goes, Brand is an experienced technologist that's worked for such companies as Bank of America/Merrill Lynch, Morgan Stanley, IBM, and Rogue Wave Software. He's a co-author of SQL in a Nutshell (O'Reilly) and has a BS in Computer Science from Oregon State University.
---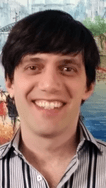 John Hollis
John brings over 20 years of experience in the software industry with emphasis on architecture, design, programming and training. John spent the last 10 years leading the consulting organization at Rogue Wave Software where he worked with the top financial services, telecom, and defense companies in the US and abroad. John contributed to "Software Development for Game Developers" and "Simulation and Event Modeling for Game Developers" as a technical editor.
---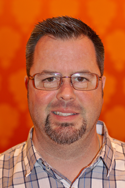 Eric Mericle
Prior to joining the team at 60East Technologies, Eric worked at IBM where he contributed to products ranging from computational linguistics, to developing user interface standards for Software Group. Eric brings with him an enthusiasm for creating easy to use software with emphasis on quality for customers. Eric has nearly 15 years of experience in making software work well for demanding customers, who have ranged from large financial services to state and local governments.
---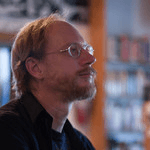 Dirk Myers
Dirk is an expert in developing and delivering technical information. Prior to joining 60East, Dirk held various roles during 10 years at Microsoft. He led technical documentation projects and teams responsible for ADO.NET, System.XML, LINQ technologies, Entity Framework, SQL Azure, WinFS, and various aspects of SQL Server. He was program manager for the server components and developer experience during the initial incubation of Azure Social Analytics, helped launch the Server and Tools blog network, and created a team that delivered technical community programs in China and Russia. Most recently, he was responsible for company-wide standards, systems and training for technical writers as part of Microsoft's Engineering Excellence group. Dirk also developed documentation for Rogue Wave Software's SourcePro C++ products and server code for PSC, Inc.
---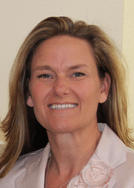 Joy Vincent
Prior to joining 60East, Joy defined, drove, and implemented features for Context Computing in the Big Data Group at IBM. She brings over 10 years of development experience with a focus on working closely with customers, product implementers, and stakeholders to understand customer needs and deliver elegant code that meets those needs. Joy excels at developing simple and innovative solutions that perform well and provide immediate value. She is a California native who holds a BS in Computer Science from San Francisco State University.
---

Ravi P.
Ravi has over 25 years experience in the enterprise technology space. He likes to note that 25 years ago, he was part of the first C++ compiler development team at IBM. Ravi's undergraduate and graduate research in Computer Science involved Distributed Smalltalk and High Performance Systems.
---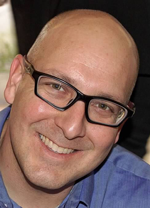 Billy Milligan
Billy Milligan is a long-time Linux user and data fanatic. Billy started working on Big Data before it was called that, when today's data set sizes, speeds, and volumes were the stuff of science fiction. During the dot-com era, he did cutting-edge data analysis for America Online in the Digital Marketing, Billing Systems, and Registration groups. Later, Billy was the dev lead on IBM's Identity Insight & SenseMaking products, now part of the Analytics business unit. Billy holds a BS from Johns Hopkins in Electrical Engineering. He's thrilled to be here in the future, working with AMPS and 60East's customers to put systems into production that solve the kinds of problems he could only dream of tackling when his career started.
---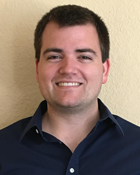 Dylan Ridinger
Dylan Ridinger has had a love for technology since he was a young boy helping his grandparents set up their computers. Dylan enjoys finding and solving bugs in software. He also enjoys spending time with his wife and playing basketball with his friends. Dylan is thrilled to be part of 60East, and even more thrilled that he is not in the same part of the office that Tom may or may not be using to plan world domination through caffeine. Dylan holds a BS in Computer Science from the University of Nevada, Las Vegas.
---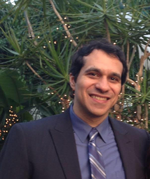 Keith Caceres
Keith has over 20 years of experience in the software industry. Before joining 60East he worked at IBM within the Entity Analytics and Information Server groups on products such as Identity Insight, QualityStage, Global Name Management, and G2 Sensemaking. Keith performed roles ranging from technical lead, software designer and developer, as well as directly supporting customers on tricky issues to ensure their success. He is excited to be joining the 60East team and contributing to the AMPS platform. He holds a BS in Computer Science from the University of Nevada, Las Vegas. Keith also has a lifelong interest in physics and is an avid amateur astronomer.
---

Pavel K.
Pavel's past projects include work on brewery inventory management software, report generation for the healthcare industry, and mobile development on iOS, Android, and Symbian. Pavel would much rather be adding cool features to AMPS than writing a biography of himself. In fact, he's probably adding something amazing to the JavaScript client or Galvanometer right now.
---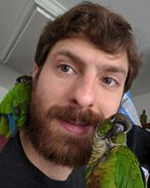 Ray Imber
Ray is an alumnus of the University of Nevada, Las Vegas, where he obtained a BS in Computer Science. He won a UNLV Fred and Harriot Cox engineering award for his work on smartphone augmented reality and has worked on a National Science Foundation research grant on parallel algorithms. He loves parser theory and compilers, eats monads for lunch, and is currently studying French. Ray is a parrot enthusiast and when not developing awesome stuff with 60East, he prefers to spend time with his family and his flock of two green-cheek conures.
---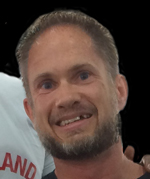 Ryan Sheidow
Ryan has spent the majority of his 15 year career working in financial services. Initially working for Morgan Stanley, he lead a dev ops team focused on middleware products and then spent nearly 10 years working for Bank of America/Merrill Lynch where he held various technology and managerial roles that were predominantly focused on middleware. Ryan is highly passionate about developing skills by pushing his limits both mentally and physically. He is an avid martial artist who trains both muay thai and jiu jitsu and has been actively studying Spanish for a number of years.
---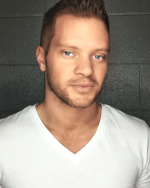 Mike Wynn
Before diving headlong into the thrill-a-minute world of enterprise software development, Mike led a quiet, private life as a professional Cirque acrobat. Mike has performed at Disneyland, Sea World (San Diego), and Le Rêve at the Wynn in Las Vegas. He has also toured Japan, and was a Season 12 finalist on America's Got Talent with Diavolo. An avid videographer and video editor, Mike has always had a passion for multimedia technology of all kinds. He does not, so far as we know, own parrots or have plans to control the caffeine supply of the West Coast. Yet.
---